Post by DJ_BIG_L on May 3, 2016 20:06:09 GMT
Hello everyone

I present you my best tracks here

I like to create tracks in different environment of Los Santos card.
I create tracks in my vision of the race but in GTA. I like much the realistic tracks at work very neat that look as much as possible at official tracks where you can organize beautiful CUP's in contact mode. All tracks have a pit stop.
You will find all the links to sign each track, have fun

NEW CREATOR
Drift In Los Santos
"200 props"
I present the official showcase of my first track completely reworked with new creator mode "Drift In Los Santos"
This track is cool to play Sport & Super. I created on PS3 then it has evolved over time until it is completely reworked with 200 new props of the new creator.
This track holds a world lap record which is held by
1) nV-Harey - 2:19:973 2) Levocate 2:20:840 3) O0101101101 2:21:542 4) Anadraps - 2:21:798 - Car - T20
I challenge the best of you who will try to beat them


Good luck to everyone


Los Santos Jungle
"200 props"
Los Santos Jungle is a track inspirated by the movie -I Am A Legend- racing version. The most appropriate classes are Muscle, Coupe, Compact and SUV. (Best car, Panto - Omnis) Have FUN !!!

Don't Look Back
"200 props"
Discover my new track "Don't Look Back". This track is rather reserved for Sport, but it is also pleasant in all classes. It is a technical track, fast with a small part Highway. I wanted to recreate the univer that certain games like the Project Cars. There are stands and other props that make the track very realistic. Judge for yourself, sign and have fun

Beyond The Limit
"200 props"
Make a race around the vineyards of Los Santos. Prepare yourself for a race on mountain roads, technical with a simple and original decoration. Beyond The Limit is a track with an official style that will suit fans of serious racing. All classes are suitable for this track. Have Fun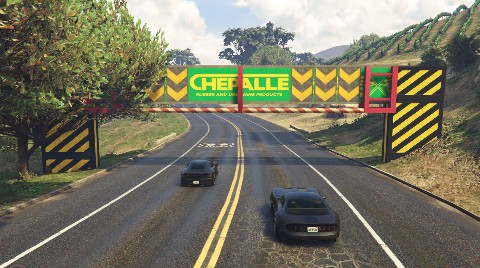 Vinewood Road Park
"200 props"
Vinewood Road Park is a track that is located on the north of Los Santos map with a mountainous part. Enjoy the signage and stunts accesoires which gives it a very realistic side. This track is very nice in Muscle, but also Sedans, SUV, Coupe and Sport. Have fun !!!

Trial Mountain
"200 props"
Tial Mountain is ideal for endurance racing. This track brings together all the most beautiful mountain roads on the map of Los Santos. You will find an original, simple and unique decoration. All classes are suitable for this track. Have fun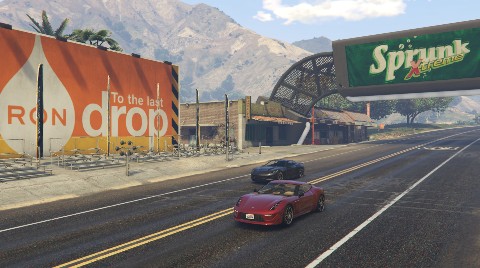 The South Central Raceway
"200 props"
The South Central Raceway is the first track I wanted to create in a Land Race spirit. It's a fast track, but also technical. I recommend the Dominator RC to have a good time. You will find a unique decor, or I have given much importance to the aesthetics of the track giving it a Trackmania Turbo side. You will find the link just above, have fun


MotorSport Los Santos
"200 props"
Here is MotorSport Los Santos

MotorSport Los Santos is my second track Land Race. Once again, I gave great importance to the aesthetics of this track so that it will be as pleasant as possible. This track is located in downtown Los Santos.
To create it, I got a lot of inspiration from creators such as LancerEvoWRC, Johanssonnick or some of the creators who produced remarkable tracks on GTA PC. You will find many of these influences, because I made a mix of all that, with my way of doing things. MotorSport Los Santos is a fast track, very fun, with a part that will remind you maybe the city of Tokyo. I recommend the Sport class, sign it, have fun!